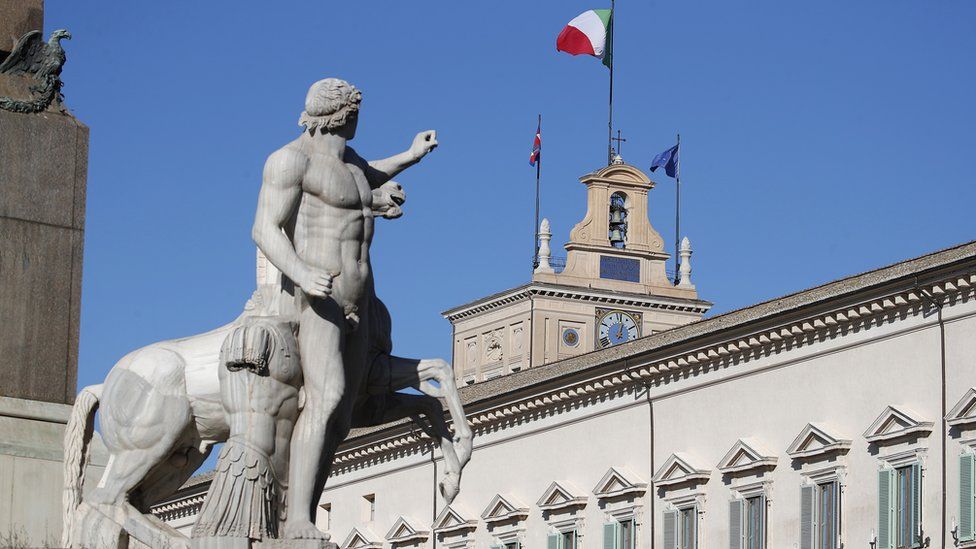 MPs in Italy are electing a new president this week, a secret ballot that is usually hard to predict and this time is no different.
The head of the Italian state has limited powers, but the President does appoint a prime minister and can influence the government's economic strategy and with a general election due early next year, a lot is at stake.
The next prime minister, probably heading a coalition government, must ensure the recovery of the economy continues.
The pandemic hit Italy hard, but it faced years of stagnation before that, and foreign investors hope the EU member state will stay on the path towards growth.
Economy at risk from political divisions
On Tuesday, following the second round of voting, which proved inconclusive, Italy's conservative alliance proposed three possible candidates, leaving the center-left parties to respond as Parliament remains divided over a successor to President Sergio Mattarella.
The leader of the League, Matteo Salvini, told a news conference: "We are not here to impose anything on anybody."
Critics of Italy's political system, where governments are usually a coalition of different parties, may say the economy has dodged a bullet because the controversial former prime minister Silvio Berlusconi pulled out of the race at the weekend.
The current Prime Minister, Mario Draghi, a former head of the European Central Bank, is seen as the frontrunner to take up residence in the Quirinale Palace, once the home of Popes and Kings, but the favorite rarely wins.
As president, he would have the power to appoint a prime minister, veto appointments to the cabinet, and send legislation back to parliament for MPs to reconsider. These are powerful tools to keep reforms on track and could stop any future government from derailing the economy.
If Mr. Draghi did become the next President of the Italian Republic, who would replace him as the prime minister and would the current political stability in Rome suddenly be in doubt?
Economy grows despite pandemic
At the start of the coronavirus pandemic the Italian economy suffered heavily, as the country went into a severe lockdown, but businesses are seeing good growth.
"The current government is a broad coalition led by former ECB President, Mario Draghi, and it's not clear which kind of coalition might come out of the next general election, which is currently due in early 2023," Paola Subacchi, Professor of International Economics at Queen Mary University of London, told the BBC's World Business Report.
The health of the economy is tied to political stability and that has been achieved with Mario Draghi at the helm, she said.
Mr. Draghi has successfully garnered cross-party support for the European Union's recovery plan and created momentum for reforms and a stronger financial discipline.
Read More: https://www.bbc.com/news/business-60106517