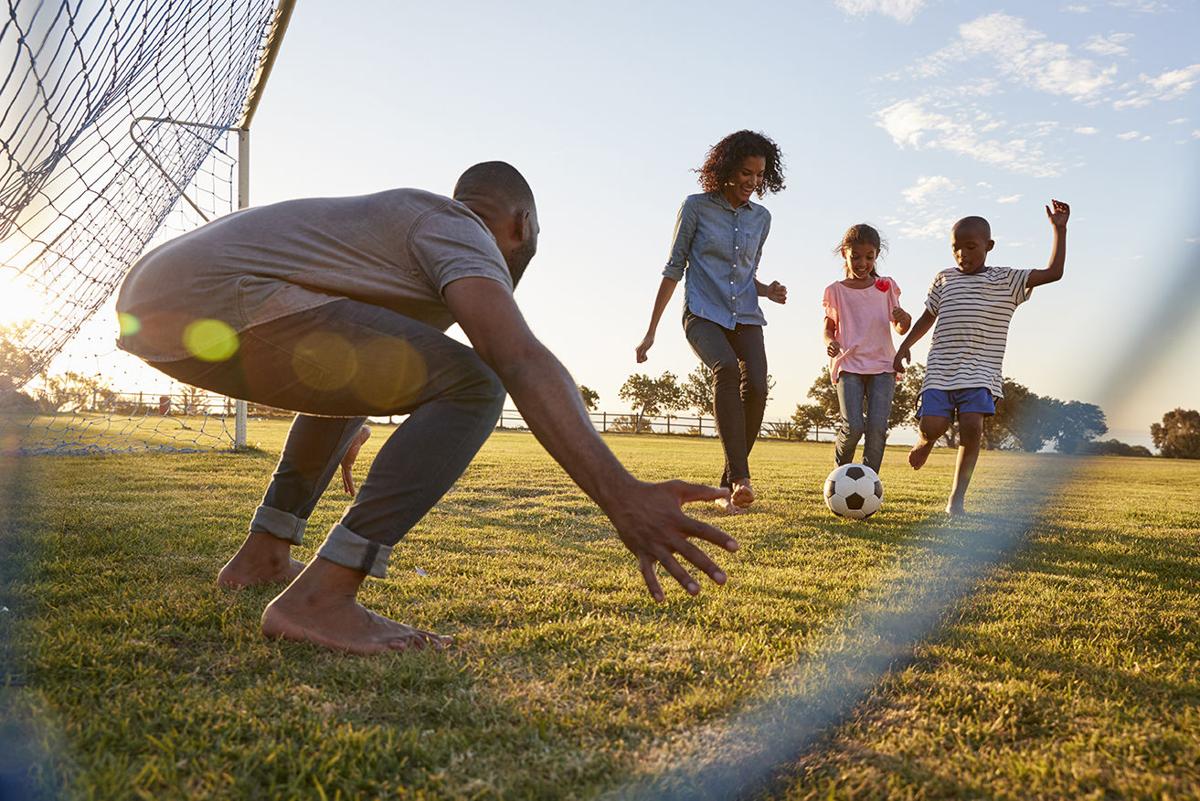 Family time plays a vital role in the life of any child. Besides protecting them and catering to their biological wellbeing, the time you spend together also nurtures the bonds between family members.  
A family should be a safe environment where children can thrive, make their first steps, socialize, and build the foundation for healthy relationships. 
Let's take a closer look at the advantages of play time for the whole family.

For kids
For children of practically all ages, family play time has numerous benefits, including: 
Here's where you can set some ground rules, have the opportunity to role-play, learn communication skills, assertiveness, and empathy.
Introducing your kid to sports activities at the early stage can easily turn it into a healthy lifelong habit. Increased physical strength and prowess also enhances emotional stability. It's therefore best to try different activities at a well-equipped indoor playground in your vicinity. 
Improved academic performance
Family play time is an ideal environment to introduce educational content without pressure. In addition, physical activity improves cardiovascular health, which also means better blood flow to the brain. Developing motor skills is found to be positively associated with cognitive development.
By playing with your children, you can teach them how to deal with difficult emotional situations. Besides giving them some room to vent, it can give them a chance to actively overcome negative emotions. Creative play time can turn such enactment into a meaningful and positive experience.
Increased self-confidence
Family environment is a safe lab where your child can feel fully protected. However, you might have doubts if your child would be prepared for outside challenges. Assertiveness is one of the most valuable skills your child will use in their future, so play time can be a chance to practice it through role-playing. 
Developing imagination and creativity
You can't ignore the importance of having a vivid imagination and creative mind. A variety of games and activities that encourage your child to envision and create is of major significance at the early stage. 
Besides cherishing the competitive spirit that may come with play time, don't forget to pay attention to cooperation as well. By teaching your child to cooperate with you, with their siblings and other family members, you'll create a true team player. 
Learning parenting skills 
If you enjoy playing with your kids and easily find ways to come up with interesting activities, your kid is likely to inherit some of that talent from you. They will likely recall the experience when bringing up their own kids.
For parents
Parents and caretakers can also benefit from family play time with their kids. There are significant advantages: 
It can keep you feeling young and energetic
Whether you're playing in the backyard, at the beach, or playing board games with your children, it can definitely invigorate you physically and emotionally. 
It can lengthen life expectancy and boost physical health
Some studies have shown that if you cherish your family play time, it can significantly contribute to your physical wellbeing. It all boils down to better immunity and many more years to look forward to. 
It can improve family bonds.
Investing your time in your kids' upbringing is very healthy for the whole family dynamic. You'll be able to share this time with your partner and reduce the time you spend behind screens. 
Bottom line
Family play time is vital to provide children with a healthy environment where they can thrive. It's also vital for parents and caretakers, as it can strengthen family bonds and validate their roles. This can be beneficial for the overall family dynamic, so keep it high on your to-do list.